INTRODUCTION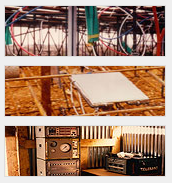 Konsortium MySTAR
Communication Sdn. Bhd.
is a multi-competence information, communication and technology service company specialising in providing a full range of intelligent monitoring services for a wide range of construction and environment applications.

Based in Malaysia, the company consists of strong in-house engineering teams with wide areas of expertise to support solution deployments.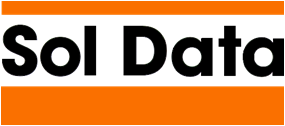 SolData
is MySTAR's partner for

risk monitoring. Soldata is a service company which provides the most high performance measurement tools and methods allowing you to have available all necessary information at the right moment. With its head office based in France, SolData is one of the world's largest monitoring instrumentation companies with over 100 projects sites worldwide.
Click here for more info on SolData...
MONITORING AREAS
Slopes
Roads
Bridges
Tunnels
Foundations
Dams
Industrial and domestic buildings
Historical buildings
Ports
Railways
Industrial measurements
Airports
Geotechnics
Hydrology and meteorology
Pollution
Acoustics and vibrations
Together, the MySTAR-SolData partnership offers a full range of services, including :


Site assessments, technical advise, design of monitoring strategy, instrument procurement, installation, maintenance and data management, factual reporting.



****************************************************************************************************
THIS WEBSITE IS CURRENTLY BEING REDESIGNED, as such a lot of contents have been temporarily removed -
THANK YOU FOR YOUR PATIENCE.
****************************************************************************************************